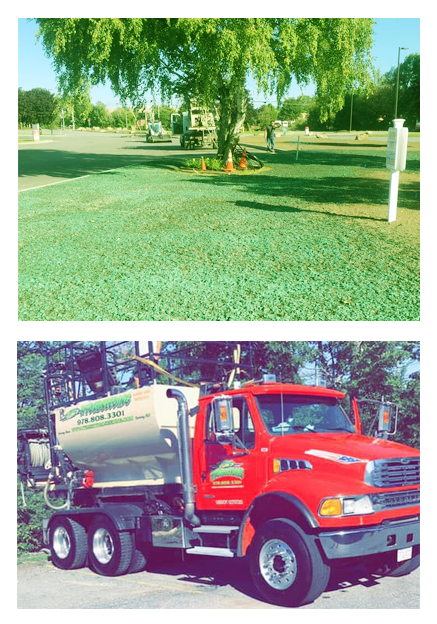 Welcome to
Tim's Hydroseeding
Since 1991,
Tim's Hydroseeding has been growing grass all over the Northeast for professionals and homeowners alike. We work closely with clients to ensure "Customer Satisfaction".
We are the only hydroseeding company that advertises
"SAME DAY SERVICE."
We do this for two reasons:
Hydroseeding should be applied to freshly spread and raked loam.  This allows the seed to germinate and grow.
Whether you are a contractor or homeowner, no one should have to wait to finish a project!
Whether you're a looking to finish that project today or looking to start one tomorrow give us a call, and
COME WATCH US GROW!!